Your Local Auto Locksmiths St Helens
Keys Locked in your car in St Helens?
At L-W Auto Locksmiths St Helens we are fully qualified local Auto Locksmiths.
If you have managed to lock your keys in your car in St Helens we can help.
We have specialist equipment and skill to open cars with no damage at all, we are Auto Locksmiths that you can rely on. 
When opening cars we always try and pick the lock as it is the safest and fastest way to open a car.
We always aim to arrive as soon as possible in St Helens and have the car open for you in minutes of arrival.
Spare Car Keys Cut in St Helens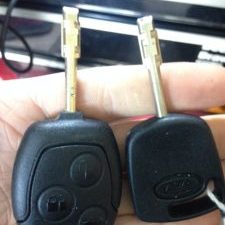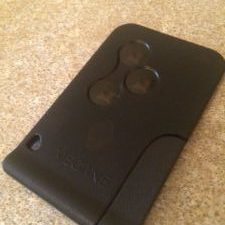 Cheaper than Main Dealer!
L-W Auto Locksmiths St Helens can duplicate your original key and programme the new spare key into your car.
We either use genuine keys or high quality aftermarket key fobs.
If you prefer to have a genuine key made we can do this with no problem.
L-W Auto Locksmiths are local to St Helens and we come to you.
All Car Keys Lost in St Helens
Have you managed to loose all of your car keys in St Helens?
If you have then let us know at L-W Auto Locksmiths in St Helens.
We are highly skilled in car locks and car pick and decode your existing car locks for us to make a new key to.
We use very accurate key machines to cut your new car key. 
After we have your new car key made we then go on to programming the new keys into your car.
We can also delete your old keys so that if anyone else finds your lost car keys in St Helens they will no longer work in the car.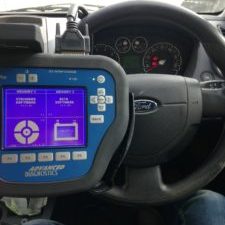 Cars that we cover in St Helens
Kirstie Abbott
09:40 13 Jul 17
Needed a locksmith fast in St. Helens as I had lost my keys and was locked out. The locksmith arrive in half an hour, he was very polite and easy to talk to. The locksmith got me back in and changed the locks for me. I am very happy with my new locks as the old ones felt clunky. If you ever need a locksmith in St. Helens these are the guys to call.
Alan G
17:33 10 Jul 17
Really good local Locksmith in St. Helens. I had a customer locked out in the St. Helens area that I couldn't attend myself so passed the work to L-W locksmiths St. Helens. My customer was very happy and said that the locksmith was very polite and had her in her home in no time.
Tony Golota
14:13 11 Dec 17
I as on my way to work this morning and my door would not open! I tried everything but it was jammed solid. I rang this Locksmith in St Helens and he was at my door with in half an hour and advised me that my mechanism had gone. The Locksmith had a new one with him so the door was open and new lock put in. The Locksmith seemed friendly and I am happy as I never had to take the day off work. Thanks
See All Reviews
Write a review