24 Hour Locksmith St Helens
24 Hour Locksmith St Helens are available at anytime.  We know that lock problems happen when you leased expect it so know that it is important to operate 24 hours a day in St Helens.
L-W Locksmiths St Helens have a good reputation in the local area of Saint Helens.
We have achieved this good reputation by providing a 24 hour locksmith service in St Helens, we also peide our selves being very reliable and aim to get to you as soon as possible.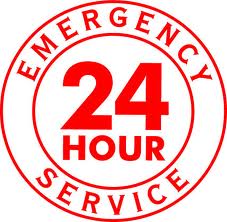 24 Hour Locksmith Services that we provide in St Helens
If you one day find yourself locked out late at night in St Helens do not worry as L-W Locksmiths are always available at your time of need.
There are many reasons why you may find your self locked out in Saint Helens late at night.
You may of taken the bin out and the door has shut behind you, this is very easily done.
You may of lost your keys on your way home.
Sometimes the lock can even failed meaning that you are locked out of your home even when you have the correct key.
If any of these things happen at your most inconvenient time then do not worry as 24 Hour Locksmiths in St Helens will be able to help get you back in.
Broke Key in Lock St Helens
It is very easy for people to accidentally snap a key in their lock, this could happen at any time day or night in St Helens.
The most common cause for a key to snap in a lock is when the key is very worn or bent, eventually the key will just break off in the lock due to the strain of constant turning.
If this happens to you late at night or early hours of the morning give our 24 Hour Locksmith a call. The locksmith will be on there way to you straight away and will have the issue fixed in no time.
On most occasions our 24 hour locksmith in St Helens can extract the broken key with no damage to the lock at all saving you money on not having to replace the lock